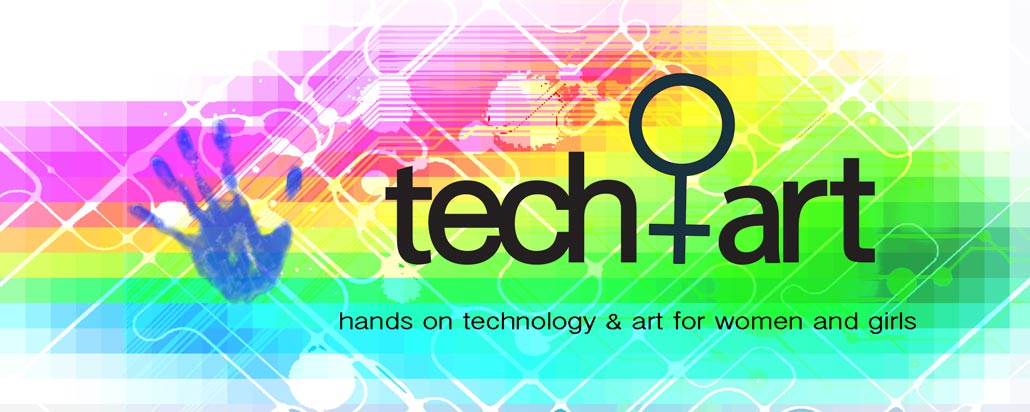 tech+art

is all about art, technology and exploration.
Learning | Experimenting | Making | Doing
Cool, creative programs for girls and women.
Girls, ages 11 – 14
Byte-sized four-week classes.
Women, ages 15 and up
Monthly schedule of workshops.
Taught and mentored by professional artists and women working with technology.
FREE programming includes classes & workshops in:
Video Editing
Design
Digital Collage
Photography
Books & Graphic Novels
Music & Audio
Stop Motion Animation
Registration by phone or email
Sign-up early for one session or more. Limited spaces available.
813-645-7651
email hidden; JavaScript is required
Interested in a group registration? Please call for alternate scheduling information.