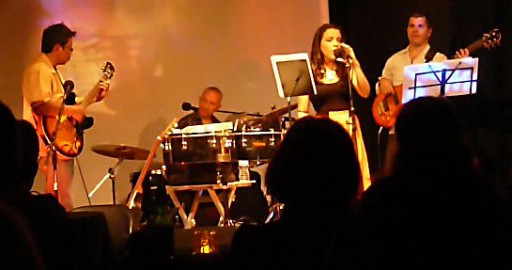 Firehouse Pub
Looking for something new and exciting to do on the weekend? Experience top quality live entertainment as you enjoy drinks and snacks in the Firehouse Pub's relaxed and intimate space. The Firehouse Cultural Center's lively Firehouse Pub brings a variety of talented performers to the South Shore region. In this one space, you can see live music of nearly every genre from jazz to show tunes, comedy shows and more. Get romantic, play grown-up and come to one of the best small music and performance venues, Firehouse Pub!
It's close to home, no need to fight traffic, pay for parking or wait in long lines.
Firehouse Pub seating is communal, which means you may have other guests at your table. As a courtesy to the artists we recommend arriving no later than thirty minutes before show time. Reservations are made when tickets are purchased. Tickets are non-refundable.
Cash bar & refreshments available. No outside food or beverages allowed.
Call 813-645-7651 to reserve your seat! See individual event listings for ticket prices.
Coming Events
10/28/2017

7:30 pm – 9:30 pm

Whitney James & La Lucha Trio
Firehouse Cultural Center, 101 1st Ave NE, Ruskin FL


Whitney James & La Lucha have crafted a unique sound over the last 10 years of working together. They will be featuring modern tunes and standards presented as only Whitney & La Lucha can!