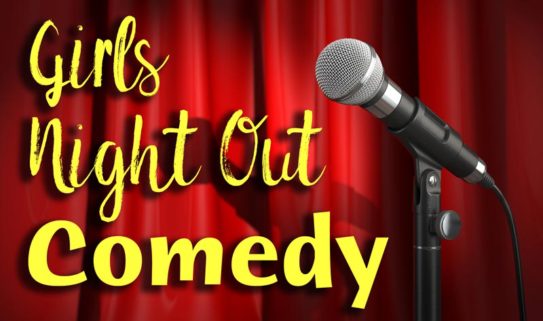 Friday, January 19, 2018, 7:30 pm – 9:30 pm
Location: Firehouse Cultural Center
Event type: Firehouse Pub
SOLD OUT!
Aniria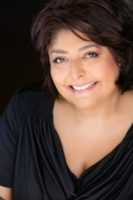 As the daughter of a Puerto Rican mom and a Salvadorian dad living in the South, Aniria lives the "Cultural Bermuda Triangle" daily! Having moved here from El Salvador at the age of 6, the culture shock and the pleasing of 3 cultural expectations lingers in her witty observations. Because she started her passion for stand up later in life, it quickly became therapy that helped her get through a divorce and juggling a new dating life with raising kids. Now remarried, her repertoire has expanded.
Her comedy expresses the "in your face" truths about cultural differences, dating, kids, sex and how men and women relate.
Aside from stand up, Aniria is also an actor. She got her lucky break in the upcoming Netflix film "Naked" with Marlon Wayans and recently appeared on an episode of Chicago Med on NBC. She is currently working on producing a sketch comedy web series called "The Funny Diva Show" based on a stand-up comedy tour she was a part of bearing the same name. Aniria's other credits include Comedy Central's Up Next and America's Got Talent.
René Bray
Rene Bray is a unique combination of flavors that is guaranteed to create a memorable experience. She saunters onto the stage with a shy smile, old fashion southern charm, and within 5 minutes, whether in a crowd of 50 or 5000, you'll feel as if you're at a party, listening to a long lost friend. She transforms crowds of strangers into temporary families while keeping all eyes and ears directed towards her. Rene manages to explain parts of her life and the lives of others with biting wit that almost, but not quite, covers up her inherent approachability.
Rene has appeared on Geraldo, Montel Williams, Jenny Jones, Rolando, and ABC's 20/20. She has opened for recording artists Little Texas, Billy Ray Cyrus, Steppenwolf, KC and the Sunshine Band, The Redhot Chili Peppers, and REO Speedwagon, Air Supply, Barry White and Taylor Dane. She emcees for The Chippendale Dancers and the Suncoast Calendar Men. She has headlined over 500 comedy clubs in the US, Canada, and Caribbean Islands and was the first comedian to perform at Guantanamo Bay Cuba.
A top rated club comedian, Bray specializes in clean comedy for corporate sales meetings and events, country clubs, women's clubs, men's club's, fairs, and festivals. She is a much sought after emcee, toastmaster, and roastmaster. She prepares a customized show for each audience and is as hilarious as she is professional and courteous.
Book your tickets now!
Space is limited. Reservations recommended.
Become a FCC Member and SAVE!
Firehouse Pub seating is communal, which means you may have other guests at your table. As a courtesy to the artists we recommend arriving no later than 30 minutes before show time. Cash bar & refreshments available. No outside food or beverages allowed.
Online booking is available up to 2 hours before showtime. After that, tickets may be purchased at the Firehouse, 813-645-7651. Reservations are made when tickets are purchased.
Ticket Prices:
Advanced:
$15 members
$18 non-members
Day of show:
$20 members
$25 non-members
Tickets are non-refundable.
Bookings
Online bookings are closed for this event.
http://firehouseculturalcenter.org/wp-content/uploads/2017/08/girls-night-out_comedy.jpg
473
800
FireMarshal
http://firehouseculturalcenter.org/wp-content/uploads/2013/07/logo-firehouse2.png
FireMarshal
2017-08-07 14:25:53
2018-01-15 22:24:42
Girls Night Out - Comedy