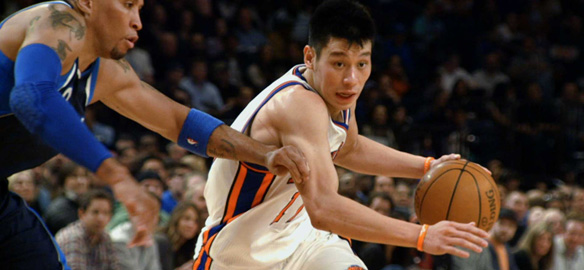 Thursday, June 19, 2014, 7:00 pm – 9:00 pm
Location: Firehouse Cultural Center
Event type: Film Series
2013 | 89 min | Documentary
Director: Evan Leong
Starring: Jeremy Lin,
Daniel Dae Kim (Narrator – Hawaii 5-0 TV)
Premiered at Sundance 2013
In February 2012, an entire nation of basketball fans unexpectedly went 'Linsane.' Stuck in the mire of a disappointing season, the New York Knicks did what no other NBA team had thought about doing. They gave backup point guard Jeremy Lin an opportunity to prove himself. He took full advantage, scoring more points in his first five NBA starts than any other player in the modern era, and created a legitimate public frenzy in the process. Prior to this now-legendary run, Lin had faced adversity in his career at every turn. He wasn't offered a scholarship by any major university, nor was he drafted by any NBA team after a standout collegiate career at Harvard.
2014 Spring Film Series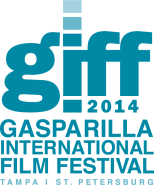 In partnership with the Gasparilla International Film Festival, the Firehouse is celebrating the best independent filmmakers from around the world with a schedule of 6 independent films that will inspire, entertain and educate. Films screened will cover a wide range of genres, from narratives to documentary for audiences of all ages. These are award-winning independent films rarely seen outside the Festival Circuit. Our Film Curator, Joe Restaino, is Gasparilla International Film Festival's Film Program Director. If you love film, you won't want to miss this series!
Upcoming Films in this Series:
Book tickets for each film on its own web page.
11/13/2014

7:00 pm – 8:30 pm

The Tinaja Trail • FCC Fall Film Series
Firehouse Cultural Center, 101 1st Ave NE, Ruskin FL


In the desolate borderlands of the American Southwest, hundreds of undocumented immigrants die every year while attempting to cross into the United States from Mexico. Inresponse, volunteers are caching water supplies along the migratory trails and others are imagining cell phones running geo-poetic trail-finding software promising to lead migrants to water. Through the voices of those who have crossed, those who have failed, and those who are trying to prevent more deaths, a complex picture of the immigration crisis emerges.

12/04/2014

7:00 pm – 9:00 pm

Boys of Abu Ghraib • FCC Fall Film Series
Firehouse Cultural Center, 101 1st Ave NE, Ruskin FL


An American soldier deployed at Abu Ghraib finds himself behind the walls of the infamous Hard Site, where he develops a secret friendship with an Iraqi detainee.

12/18/2014

7:00 pm – 9:00 pm

Poster Boy's or: The Art of Mobile Recording • FCC Fall Film Series
Firehouse Cultural Center, 101 1st Ave NE, Ruskin FL


Two adventuring musicians, whose band has earned glowing reviews from prestigious press outlets and has been a recurring fixture on the blogosphere, set out to record an album on the road. The catch – they have no money of their own and must use their traveling poster sales job to fund this ambitious recording project.
Reserve your seat now!
813-645-7651 for information. You may make reservations below, or by phone. Seating is limited.
Become a Member and SAVE!
Ticket Prices:
Per Film:
$10 Non-members
$8 Members
Bookings
Bookings are closed for this event.