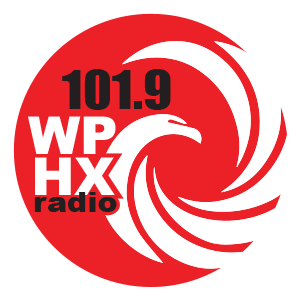 On August 17th, 2015 The Phoenix radio station went on air for the first time. The radio station is located in a small building that was previously used as the backup communications center for the sheriff's office and is wired to a tower. The station's organizers Dolores Coe, Sandy Council and Pamela MacDonald were granted a license by the Federal Communications Commission for the noncommercial radio station. Jeff Knauff a local recording studio owner was also enlisted as help. The radio station was then granted $29,970 from the Community Foundation of Tampa Bay South Shore Council and $3,600 from the South County philanthropically group, One Hundred Women Who Care. Ruskin Community Development Foundation chipped in $750 for funding as well.
WPHX is a link to the community and beyond, providing a variety of arts, music, education and information programming that connects people to each other, to ideas, experiences and resources. The station will broadcast performances, workshops, visiting artists, music and special events scheduled at the Firehouse Cultural Center, as well as a variety of programming that engages, informs, educates and inspire listeners.
Have a show idea or want to learn more about radio?
Please visit http://wphx1019.org or email email hidden; JavaScript is required
http://firehouseculturalcenter.org/wp-content/uploads/2016/01/11949327_514057868758467_5167865423406361926_n.png
300
300
FireMarshal
http://firehouseculturalcenter.org/wp-content/uploads/2013/07/logo-firehouse2.png
FireMarshal
2016-01-06 10:04:08
2017-01-23 09:52:26
101.9 WPHX Radio - a project of the Firehouse Cultural Center